Glowing Brothers. 1/21/2015
Ready for the Boatshow. 1/19/2015
Fog Flows over Bainbridge Is. 1/19/2015
Ocean Titan heads for the barn. 1/18/20125
Just a peak. 1/18/2015
Daily Delivery 1/16/2015
Every day this tug brings a barge load of sand it through the locks.
Early Marina Morning. 1/15/2015
Brothers at Sunset. 1/14/2015
Crowley Into the Sunset. 1/13/2015
West Point Lighthouse in the Sunset. 1/13/2015
Presunset Radiance. 1/13/2015
USS John C Stennis. 1/12/2015
All fueled up and ready for another 1,000,000 miles.
Just a peak. 1/12/2015
Western Ranger enjoying the calm. 1/9/2015
One last look. 1/9/2015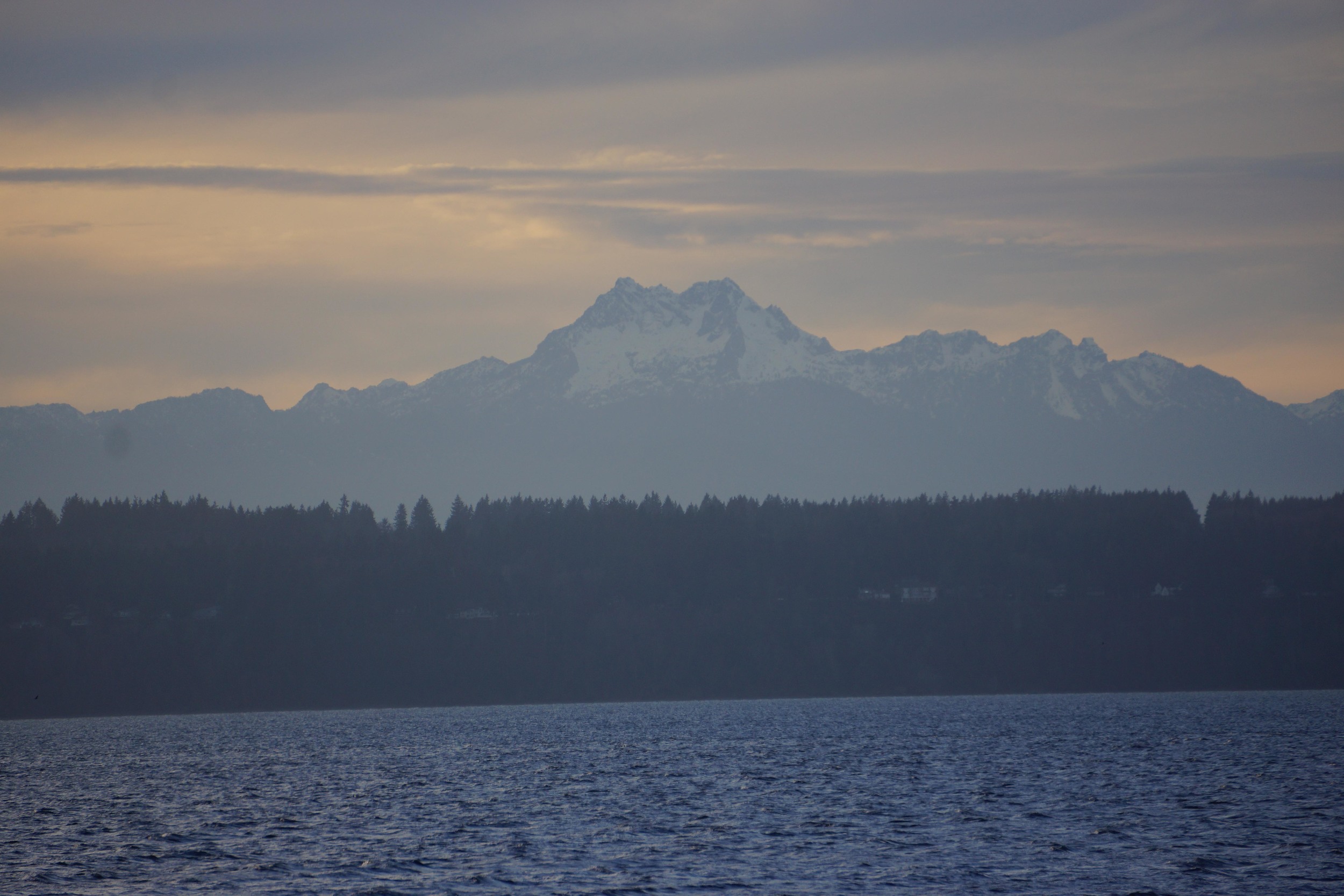 The Brothers still keeping watch. 1/8/2015
The Brothers are out. 1/7/2015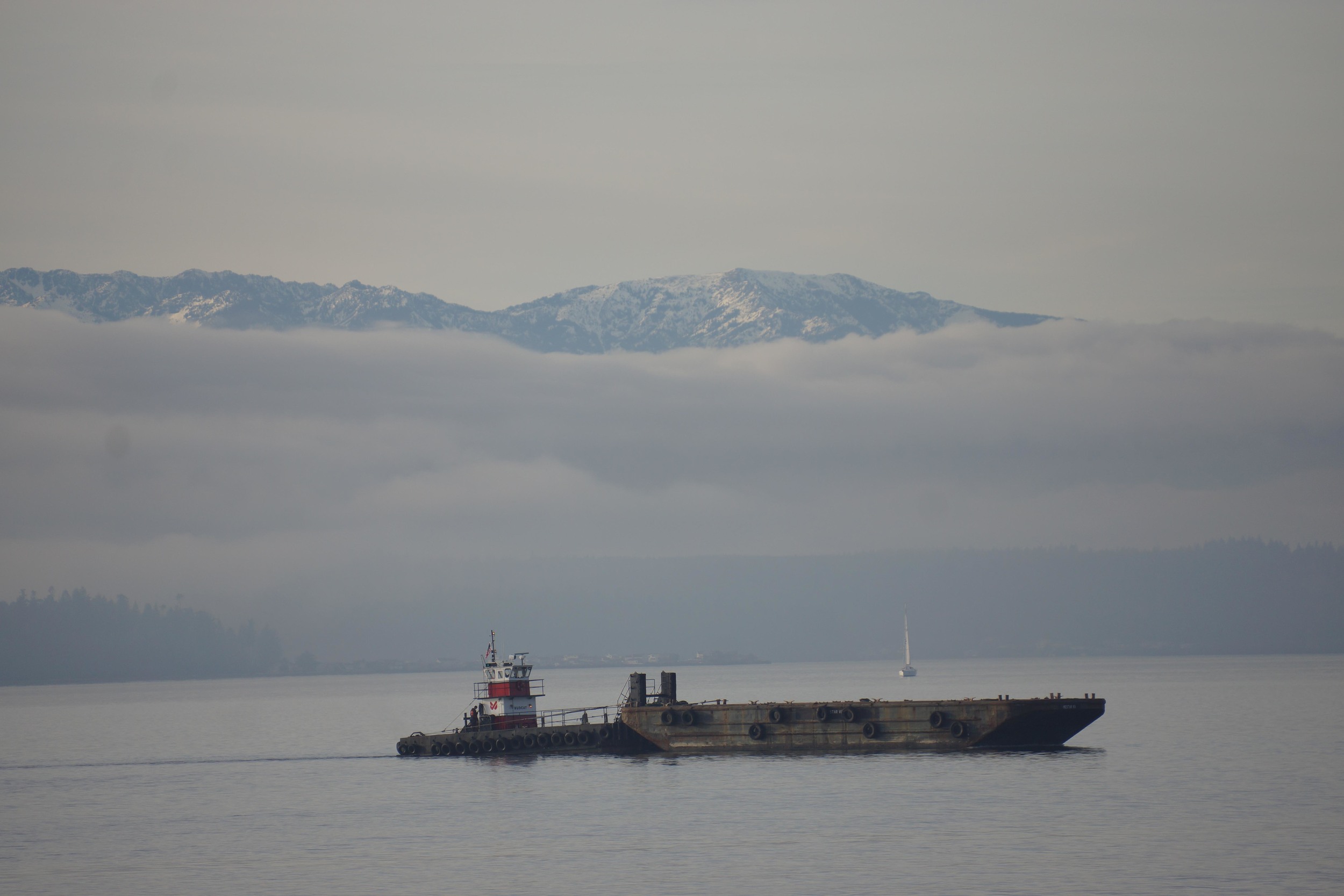 A welcome clear day. 1/6/2015
Out into the fog. 1/4/2015
Clear and cold at sunrise. 12/31/2014
The glow after sunset. 12/30/2014
Turned out to be the highest pressure ever recorded in Seattle today at 30.84 in. More here.
One Foss brother helps another. 12/27/2014
Heavy load (I hope!). 1/2/2015
Argosy Boats head for home. 12/24/2014
Shilshole sunbreak. 12/24/2014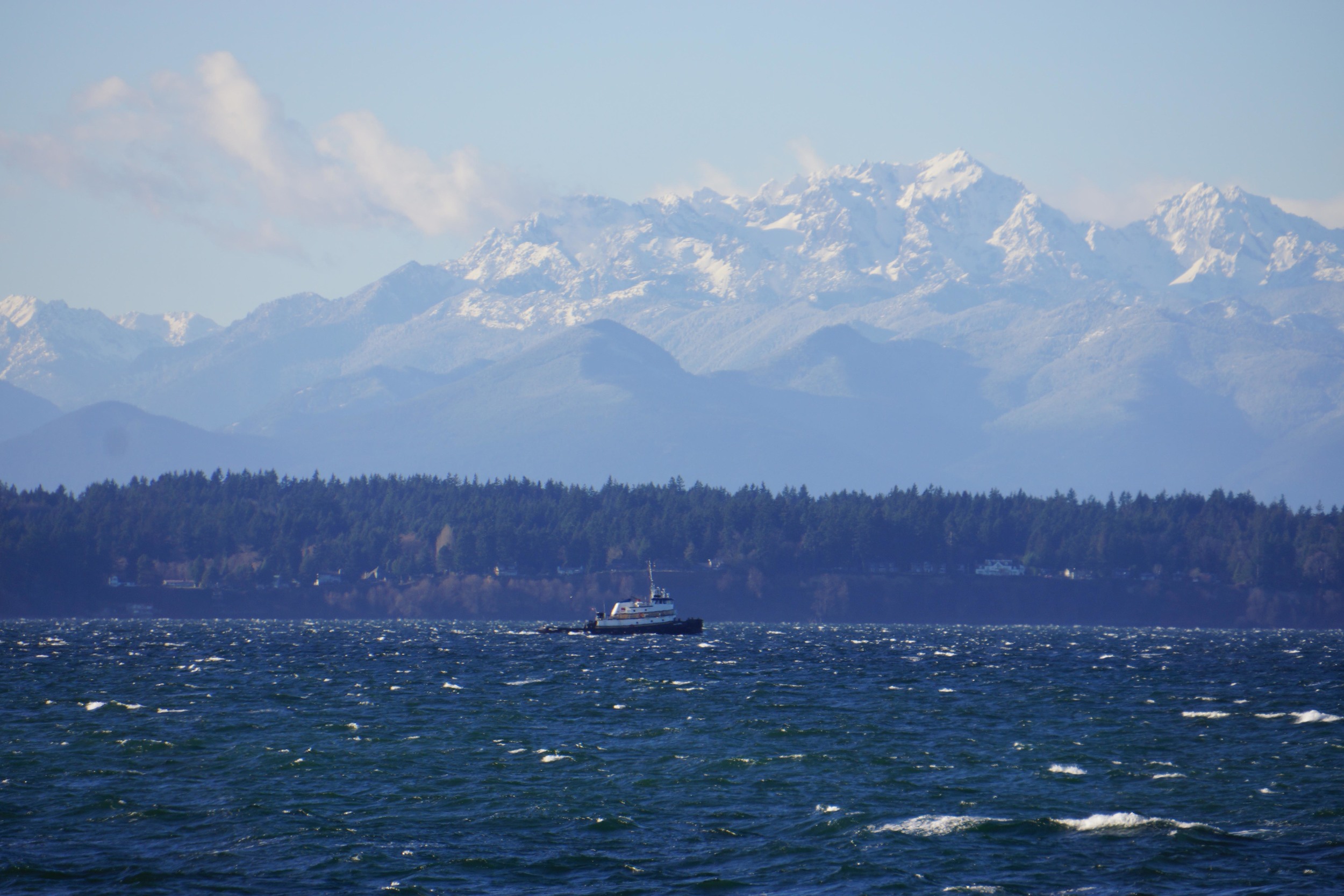 Working north against 30 knots. 12/29/2014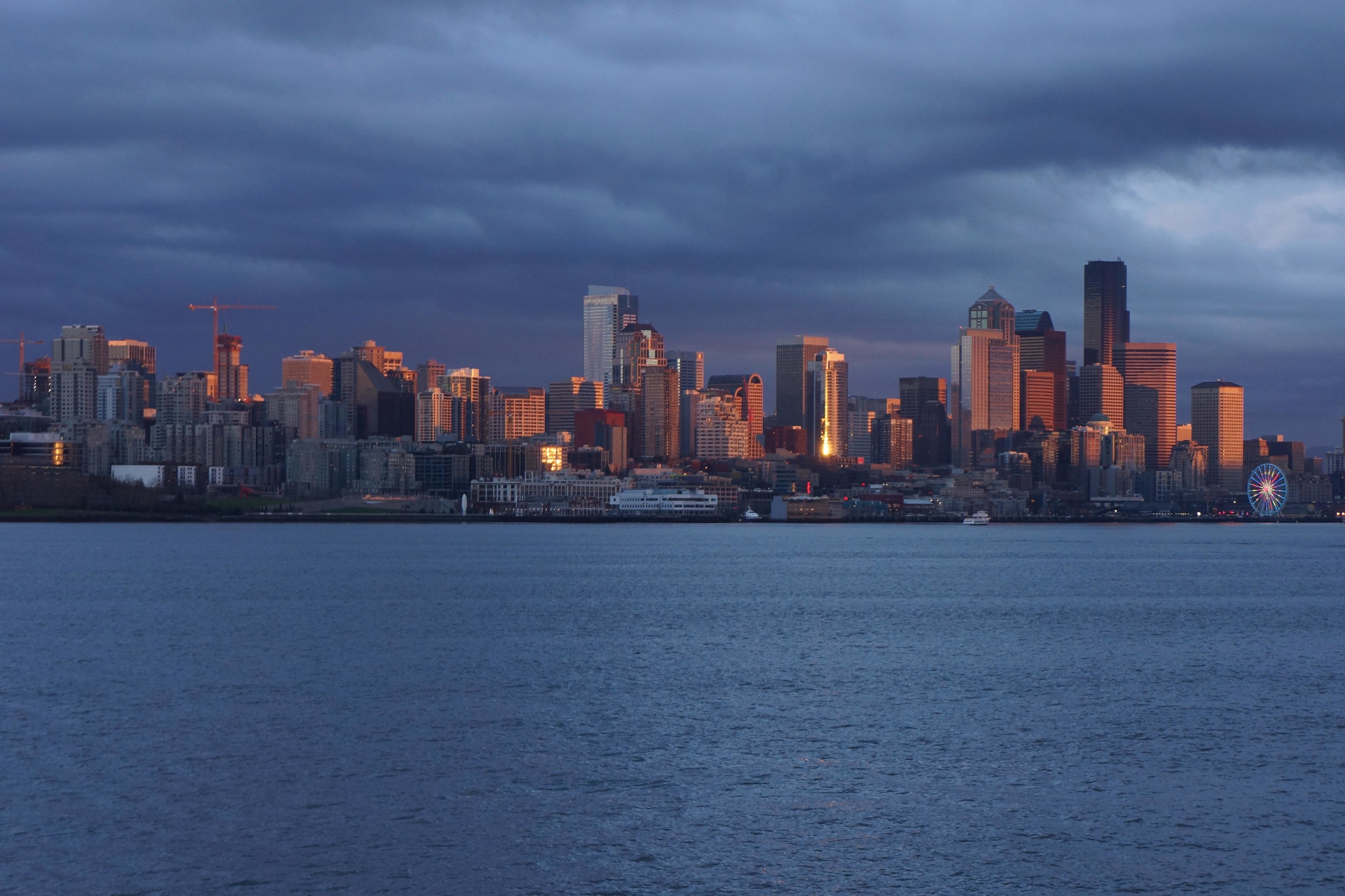 Sunset on Seattle. 12/27/2014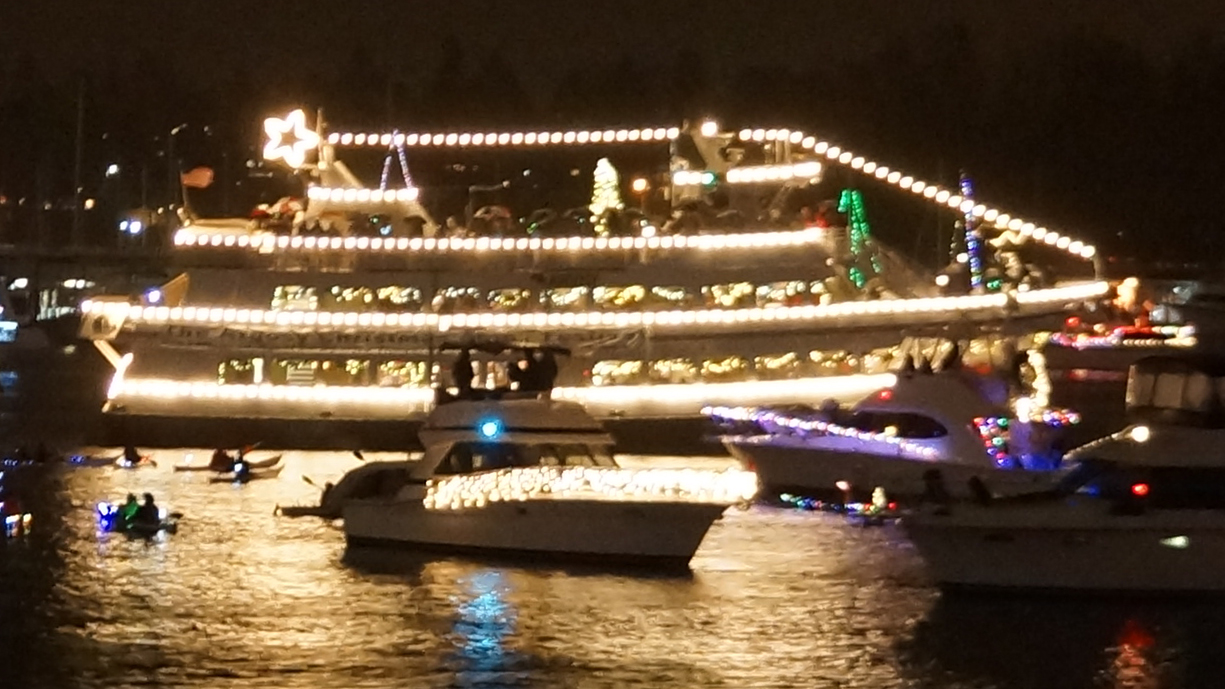 Christmas Ships on Portage Bay. 12/23/2014
Ice Bear goes for a test run. 12/23/2014
Calm day for a test run. 12/22/2014
Olympic guest appearance. 12/21/2014
Work
KOGO is back in town. 12/18/2014
Christmas in full bloom in the marina. 12/16/2014
A little tug helps NOAA home. (12/15/2014)
Winter Glow 12/14/2014
Look Mom, I'm going fast! 12/13/2014
Practice Day. 12/12/2014
Did you hear what I said? 12/11/2014
Christmas Ship Peace, 12/10/2014
Sunbreak sunset. 12/9/2014
I can stand here all day. 12/8/2014
Free from the fog. 12/7/2014
Undecided sky. 12/6/2014
Gray meets gray. 12/5/2014
I think I can! 12/4/2014
Eagle landing on the light. 12/2/2014
Sunrise on the Olympics. 12/1/2014
Dad would have loved this picture.
Baldy and The Brothers. 12/20/2014
Spray over the seawall. 11/29/2014
Some sailors just can't stay in the marina. 11/29/2014
Brothers steady in the storm. 11/29/2014
The Brothers (6,842 ft.) were named for the two brothers of Ellinor Fauntleroy, upon whom Surveyor George Davidson was sweet. Constance was Ellinor's older sister and also got a mountain in the range. George and Ellinor were married some years after he did the naming in 1853.
NW Blow. 11/29/2014
We clocked 45 in a gust. In the 30s most of the day.
Pacific Titan throwing its weight around. 11/29/2014
The neighbors out for a sail. 11/27/2014
New snow in the Olympics. 11/19/2014
We did get some snow in the marina today too. Pictured is Mt. Constance, third tallest mountain in the Olympic Mountains at 7,756 ft. As the crow flies, the peak of Mt. Constance is 34.03 miles from here.
Sunrise. 11/26/2014
Picture Archive